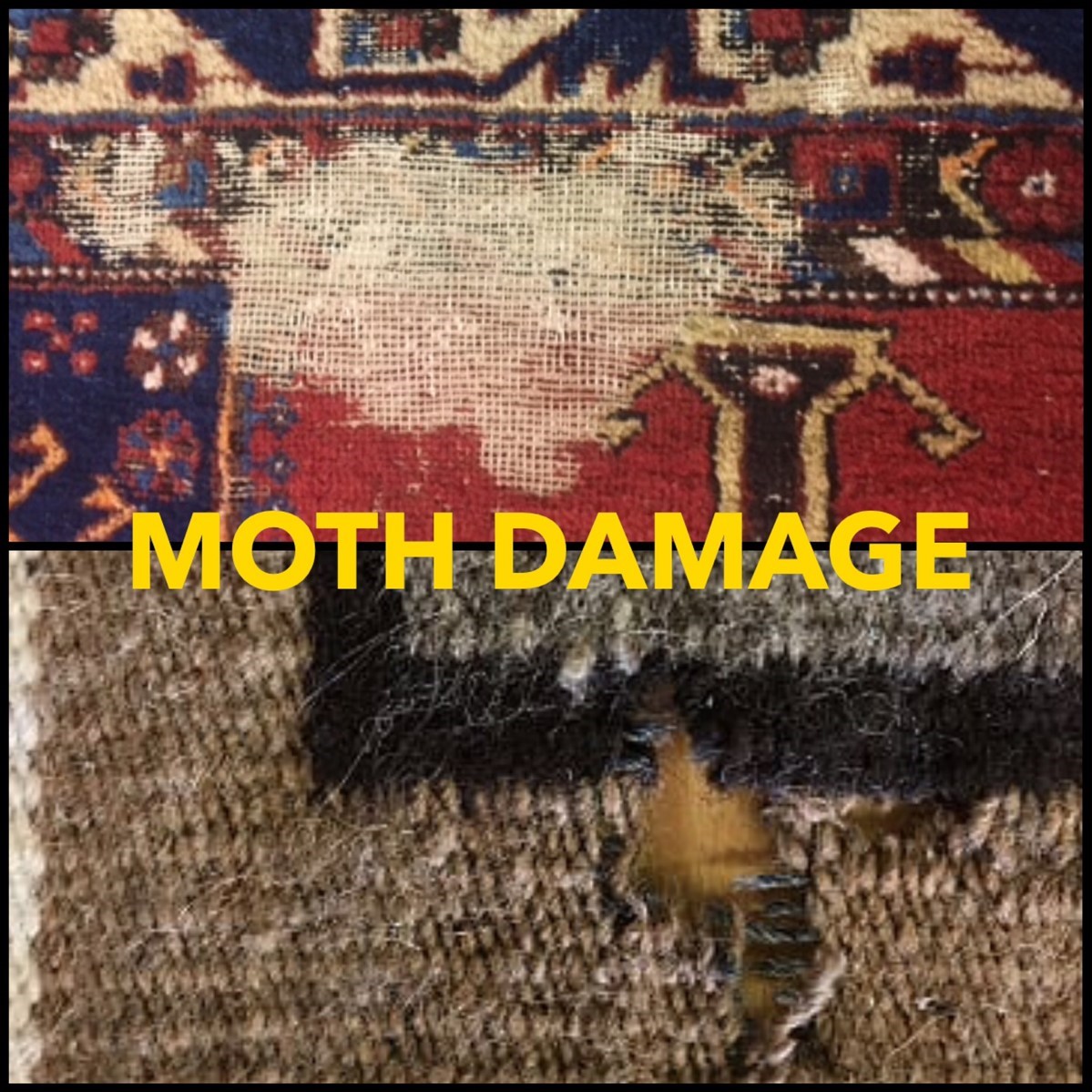 Moths and Rug Cleaning: Protecting Your Wool from Unwanted Guests
We are spoiled here in AZ with a dry and hot climate, but we are not immune to bugs. Scott and I used to see moth activity on rugs 1-2 times per year, and now it is up to multiple times per month. If you've noticed an uptick in moth activity, you'd be right.
Moths Love Wool, Especially When It's Soiled: Moths are notorious for their affinity for wool, and they seem to have a particular taste for wool rugs that have been soiled, especially by pet urine. It's not a pleasant thought, but these tiny pests find soiled wool to be a delectable treat. So, what makes wool rugs so irresistible to moths?
Moths Thrive in Dark, Undisturbed Places: Moths are nocturnal creatures and prefer dark, undisturbed areas. This is why you'll often find them underneath rugs, furniture, or behind wall hangings. These concealed spots provide the perfect environment for moths to lay their eggs and for their larvae to feast on your precious rugs.
Watch Our Moth Identification Video
<!—2. HOW TO IDENTIFY MOTH AND BUG DAMAGE ON YOUR RUGS?—>
Watch Our Moth Protection Video
<!—3. HOW CAN YOU PROTECT YOUR RUGS FROM MOTHS AND BUGS?—>
The Culprits: Moth Larvae and Rug Cleaning: While adult moths are responsible for laying the eggs, it's the moth larvae that cause the most damage. These voracious little creatures feed on the natural fibers of your rugs, primarily wool. They can cause irreparable harm, leaving your once-beautiful rug with holes in it!
Preventing Moth Infestations with Rug Cleaning: In severe cases of live moth activity or damage, we may recommend disposing of the rug. This is why we believe PREVENTION IS KEY when it comes to protecting your rugs from moth damage. Here are some essential steps you can take:
Professional Rug Cleaning: Before storing your rugs, ensure they undergo professional rug cleaning. This removes any food particles, dirt, or stains that might attract moths. WOOL RUGS MUST BE PROFESSIONALLY CLEANED, TREATED WITH A MOTH REPELLANT AND PROPERLY WRAPPED BEFORE ENTERING INTO LONG-TERM STORAGE.
Moth Repellent Treatment: After cleaning, consider treating your rugs with a moth repellent. At Rug Worx, we use a safe (for you, your pets and your rugs) and highly effective repellent that works well and makes the rug undesirable to the moth larvae. For more extreme measures, you would need to contact a pest control company. Ask us if you need a referral.
Proper Rug Storage: Rug wrapping is an excellent method to deter moths and keep your rugs safe. The most severe moth damaged rugs we have seen in our line of work are from area rugs that have been stored DIRTY and improperly. Storing a dirty wool rug in a dark place is a moth's dream. LEARN MORE ABOUT OUR RUG STORAGE PROGRAM HERE.
Regular Vacuuming:Don't forget to vacuum your rugs regularly, making sure to reach underneath furniture and other hidden spots. Rug cleaning through vacuuming helps prevent moth infestations.
Use Proper Rug Pads: Invest in high-quality rug pads, which not only enhance your rug's comfort but also provide a barrier against moths. This is a crucial part of rug cleaning and maintenance.
Sun Exposure: In our hot and sunny AZ climate, taking your rugs outside a couple of times a year for proper dusting and sun exposure can be helpful in deterring moths and maintaining the cleanliness of your rugs. Extreme heat and freezing temps may also be the best way to kill eggs, but please make sure to contact a pest control PRO for more in that! Note: wool or silk Chinese rugs cannot be out in the sun for more than 45 minutes because they are prone to fading.
Professional Rug Cleaning Maintenance: Schedule professional rug cleaning every 1-3 years to make sure your rugs remain in top-notch condition. Proper dusting and washing are essential. Here is a recent blog for more info on How Often You Should Have Your Rugs Cleaned.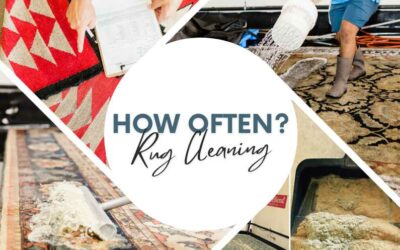 When it comes to area rug stains, we have seen it all! Coffee spills, blood, curry, red wine and pet urine to name a few. It is always best if you leave it alone or use paper towels only. At-home spot cleaning by Homeowners…
read more
Moths might be tiny, but their potential for damage to your beloved rugs is substantial. By following these preventive measures and investing in professional rug cleaning, you can safeguard your rugs from these persistent pests. At Rug Worx, we understand the importance of rug preservation and offer comprehensive rug cleaning and moth-repellent services to ensure your rugs remain in pristine condition. If you are experiencing a moth infestation in your home that is damaging your area rugs and carpet, please give us a call to see if we can help navigate you through this tricky situation or point you in the right direction.
QUESTIONS? Call us or Text photos to (602) 350-4083