COVID-19 Alert: The door is locked but the light is still on! Rug drop-off and pick ups welcome BY APPOINTMENT only at this time. CONTACTLESS RUG DELIVERY: We are offering "no contact" rug pickup and delivery for FREE Valleywide if the rugs are rolled up and ready for us. CALL/TEXT (602) 350-4083. 
Welcome to Rug Worx®
Family Owned & Operated
Valley Wide Delivery
We Clean ALL Rug Types & Sizes
Guaranteed ODOR Control
Moth Repellant
Rug Storage Services
Minor Rug Repairs
Rug Pad for Sale (custom cut)
Call or Text Us
We are here to answer your questions or to schedule a FREE cleaning estimate.
Make Rug Worx your trusted source for area rug cleaning and care. We guarantee the MOST THOROUGH PRE-INSPECTION PROCESS. All rugs are pre-inspected by passionate and trained technicians with our custom reporting and photos. At Rug Worx, we are dedicated to establishing long term relationships with our clients, employees and vendors with a focus on education, excellent service and customer care. A combination of educating the client on their rugs and our inspection and cleaning systems will undoubtedly set us apart from our competitors throughout the Valley. 100% Money Back Guarantee: We'll Make It Right or Your Job is FREE
Get To Know Your Rugs – watch over a dozen informative rug related videos.
This error message is only visible to WordPress admins
Warning: The account for rugworx needs to be reconnected.
Due to Instagram platform changes on March 31, 2020, this Instagram account needs to be reconnected to allow the feed to continue updating. Reconnect on plugin Settings page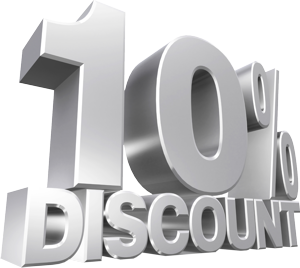 Customer drop-off and pick-up at our location, Designers, Military, Police/Fire, and Teachers enjoy a 10% Discount
Very good communication. They gave me a window from 11-2 when I made the appt, and the day of appointment I got a text saying 11:30 arrival. Right on time at 11:30. I can appreciate that. Work was completed timely, professionally, and carefully. I would recommend them without hesitation to anyone.

Josh White


4/21/2020

I have a braided rug that my grandmother made that I have never cleaned before other then at home. They took care of my rug as if their grandmother had made it. They repaired pieces that had been over loved and brought it back the vibrancy I remember from childhood. I am so pleased with this company and will definitely use them again. Thank you.

Trisha Lehto


3/20/2020

Over the Christmas season I had set up a large electric train in our living room. After the holidays when I put the train away, I found I had a large stain on the carpet where the track had oxidized and left a black residue. Panicked, I covered it with a large bed sheet and called Scott to see if he could come by and try to remove the stain before my wife returned home. Within hours Scott arrived and was able to totally remove the stain. Major relief and still married. Next year the train goes outside. I have used Scott to clean my carpets several years now and have always been happy with the results. Have been comfortable recommending him to several friends. H. Muzzy

HOWARD MUZZY


2/03/2020

We were referred to Scott by my carpet rep whom I purchased my carpet over 5 years ago. Quite impressed with Scott and the professionalism he has when coming to our home. His cleaning technique is subperb and it doesn't take as long to dry as others. He also does grout cleaning, which was a tremendous help to my tiled floors. I highly recommend Rug Worx and so happy to see the family business growing.

Diane Busey-Bird


12/11/2019

Excellent service and expertise, quality work, great result and a competitive price as well! Can't go wrong trusting these guys with your rug cleaning needs - will be back again soon!

Mike Middaugh


12/10/2019

We LOVE Rug Worx! My company does acres and acres of commercial carpet care, every month. Some clients have beautiful and often expensive rugs in their lobbies and offices. Rugs are different than carpet. They have their own sets of potential problems which need to be considered prior to cleaning. Cleaning rugs, in a home or office, with the wrong processes or products, could end in catastrophe; not to mention that it doesn't really get the rug clean. We take ALL of our customer rugs to Rug Worx. We want our client rugs to receive the special processes and treatment that Rug Worx provides. Scott and Miranda are knowledgeable, ethical and down right good people! Excellent service. Excellent pricing. Extreme care and attention to detail. We know that our client textiles will be handled in a timely manner and with the utmost professionalism. I know Rug Worx has my back. They provide dependable, high quality service; and that makes the "rug" part of my job EASY and worry-free. Rug Worx has ALL my rug business for the rest of forever.

Kevin Hall


12/06/2019

The only place we trust for our rugs, they really know what they are doing! They also have a wonderful selection of vintage and antique Persian and oriental rugs for sale. We bought an absolutely gorgeous one for our living room. Friendly and prompt service, you can't go wrong.

Candi Murphy


11/19/2019

We have a puppy King Charles and he is the sweetest, BUT he forgot himself a few times on our rugs. Got Miranda and Scott involved: rugs picked up, cleaned-up and repaired, delivered with a smile, on time. Look brand new. Highly recommended. Ready for another puppy!

Laurent Bernard


11/08/2019

I've been using Scott for years- he's the only carpet cleaner I trust. He is always on time, professional and thorough, and his work is great- he gets the toughest stains out each and every time. I wish I had someone like this for all my maintenance needs

Brian Frohna


10/31/2019

Absolutely the best. Scott and Miranda a great team. My rugs were cleaned to perfection and are like new.

Wendy Beck


7/26/2019

Awesome service from Rug Worx! Scott is very professional and personable to work with, and Miranda is very attentive in setting up and following up with scheduled appointments. We have entrusted Scott to help care and preserve our rugs for years of ownership and enjoyment. He is very knowledgable of designer styles and construction/fiber details of rugs, and uses great care and professionalism in keeping them preserved for years to come. Thank you Scott and Miranda for the great service!

Susan Ullman


6/23/2019

I used to be in the rug cleaning business for 40 years and I thought we had the best cleaning process, however, when these people cleaned my 23 Oriental Rugs, I could not believe my eyes. My rugs looked brand new. I highly recommend their services.

David Benjamin


6/23/2019

One of the most experienced and knowledgeable Carpet cleaning service we have every used. A delight to work with...We use them yearly to keep our carpets and rugs in great shape.

Debi Law


6/04/2019

I highly recommend Rug Worx! If you have valuable Persian and Oriental rugs that need cleaning or repair, go no further than the best professionals in the Valley for expert care and service. Pick up and delivery, and very reasonable pricing!

Carole Sante


4/08/2019

Scott and Miranda are some of the kindest and most knowledgeable professionals in their field. Scott's passion for rugs comes out in his care and cleaning of them. In home rug cleaners just don't cut it. Thankful for a place where I can take my oriental rugs to be cleaned the right way!

Yasmine Flamm


3/25/2019

Since I live in a small apartment and have a small dog, now and again the dog has accidents. His favorite rug is the one he seems to want to wizz on. After a while it was time to get this rug cleaned. I did not want to throw it away since my dog loves it. I called Rugworx and spoke with Miranda and she asked me to bring the rug down anytime. I did so and left it with them. They called a few days later and said the rug was ready and I went to pick it up. To my surprise the rug was in perfect condition and was like new. This was not a high quality rug but Rugworx took care of it as if it were. The urine smell was gone and all other stains were completely removed. The price was very reasonable and the service was impeccable. This is one company that I will always use and trust.

Terry Cope


2/15/2019

I will forever use Rug Worx after our experience! They are such a friendly, reliable, and efficiently run family business that delivered amazing results! My area rug looks brand new!!!

Beth Halpern


11/01/2018

Awesome job on our oriental rug. Tomato sauce stain. Rug looks brand new. Friendly and knowledgeable owners. Great service.

Nancy Robinson


10/27/2018

Amazing work on all the rugs he works on. I highly recommend them for all your rug cleaning needs.

Emilio Martinez


10/21/2018

This was my first time using Rug Worx—great experience. The owner, Scott, was friendly and knowledgeable. He came to my house (pick-up and delivery service—yes!), assessed the job and adjusted his quote accordingly, which was nice as it was in my favor. I plan to use them again. Bottom line: great service, quality and competitive pricing. Do it.

Erika


10/13/2018

I can't express enough gratitude toward this company. My 1yo decided to take a black sharpie to our brand new couch cushion. I called 9 different places & Rug Worx was the only company who would even attempt to remove it. And they removed it completely!! They even called me throughout the week to give me updates on how things were progressing. I will recommend them to everyone that has rugs or upholstery needing cleaned.

Nicole Sutfin


10/03/2018

Scott and his crew know their stuff and they make sure to explain the right process to clean your rugs, carpets and upholstery. They also know when there may be limitations to what they can achieve to set realistic expectations. I had a hand tufted rug cleaned as well as my carpets and a couple of couches. They did an outstanding job. I highly recommend them.

Neal Jain


10/01/2018

Great service! Our rugs were picked up promptly and they look brand new!

Chelsea Erickson


5/30/2018

I've been in the industry for over 20 years and Rug Worx is one of those go to specialists we rely on. They offer a mom and pop experience wile never sacrificing professionalism and structure. Their attention to detail makes it easy for us to refer clients to them.

Laura Lungaretti


4/05/2018

Amazing company! The nicest owners! I am a realtor and I recommend Rug Worx to all my clients. Scott is Professional, Affordable, and Reliable! The best in the business in my opinion, for 15 years running! They have their own shoppe, or they can come to you!! Thanks!!

Lowry Petty-Hughes


4/04/2018

They do amazing work at very reasonable prices! Scott and Miranda are wonderful people, hard workers and easy to talk to. I recommend them to all my friends.

Chris Negrin


4/04/2018

I have used Rug Worx numerous times for different projects which included rug cleaning, upholstery and tile/grout work in my home. They are efficient, timely and do extremely great work, that I will never use any other Rug Worx.

Paula Quan


3/26/2018

Scott cleans all of our rugs and does an amazing job. With 3 dogs, our rugs get beat up but Scott and his team always make them look brand new. I definitely recommend Rug Worx.

Kelly Burgess


3/20/2018

Excellent results! My rugs were cleaned and delivered as promised. The staff is professional and courteous. I recommend this company and will use again for rug cleaning services.

A Hayslett


3/20/2018

We love Rug Worx! Scott and Miranda are very responsive and explained to us what as needed to "fix" our problem, urine smelling carpets. They also told us what not to do because it would make the problem worse. They aren't "salesman" trying to up-sell, but experienced in their field. Scott was the tech that came to us and was wonderful. He was able to tell me how much "life" was left in my carpets and the quality of the carpets that are in our home (we had recently moved in). This type of customer services I haven't found with other carpet cleaning companies. Rug Worx are our "go to" for all our carpet and upholstery cleaning questions. They have even given us advice as to what type of area rugs are best to purchased based on our lifestyle....a house with boys!

Jennifer Luke


5/04/2017
Rug Worx®
Scott and Miranda Gwilliam
3050 S. Country Club Drive, Suite 6
Mesa, AZ 85210
(602) 350-4083
Service Areas

Phoenix/Ahwatukee, Scottsdale, Paradise Valley, Tempe, Mesa, Chandler, Gilbert, Fountain Hills, Gold Canyon, Queen Creek, Cave Creek, Apache Junction, San Tan Valley, Sun Lakes and MORE
Our Hours
Monday - Friday 9am-3pm
Weekdays after 3 pm - By appointment
Saturdays - By appointment