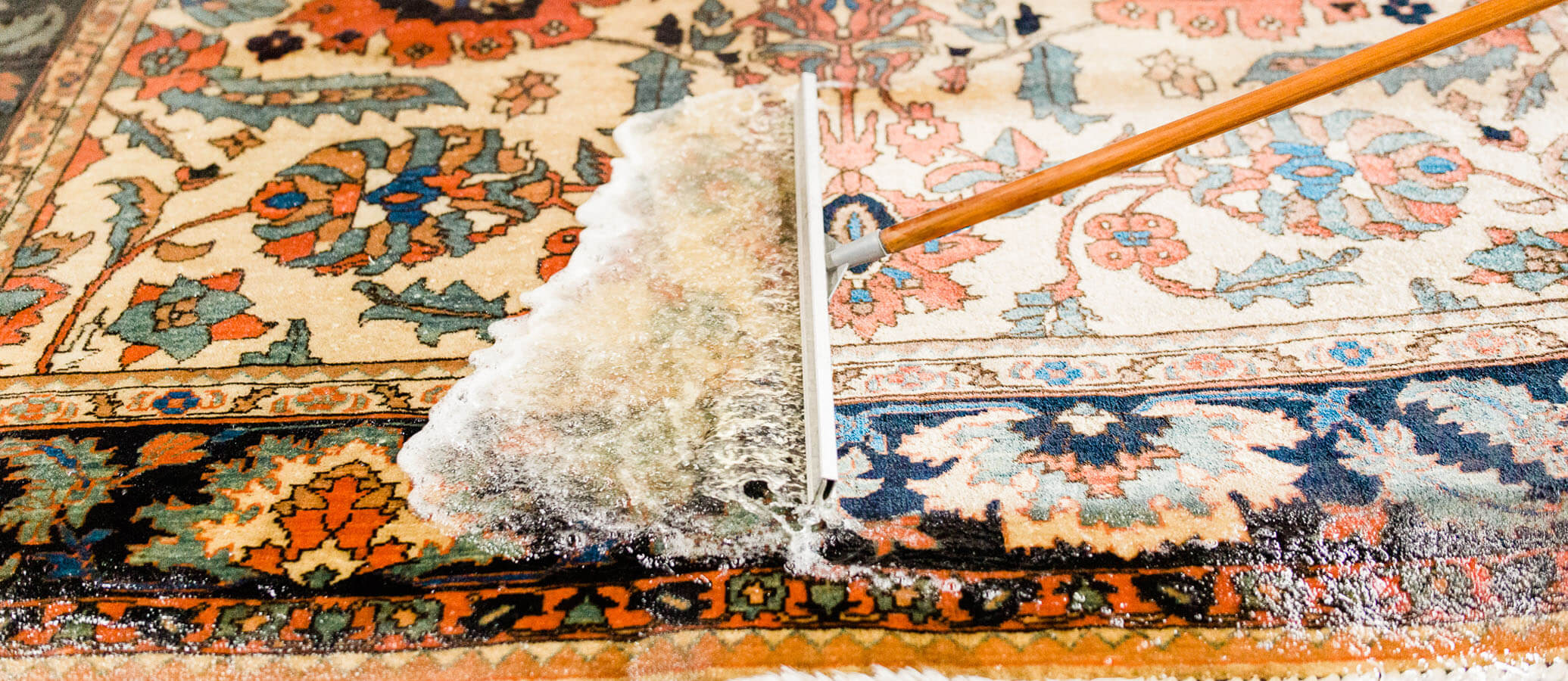 Rug Worx Rug Care Services
Serving Scottsdale, Arizona and Surrounding Areas
Professional Rug Cleaning by Rug Worx- Expert Care with a Personal Touch
Welcome to Rug Worx, your trusted destination for Professional Rug Cleaning services in the greater Phoenix area. With a passion for preserving the beauty and longevity of your treasured area rugs, we take pride in our expertise and meticulous approach to rug cleaning. Whether you have an exquisite Oriental rug, a durable synthetic rug, or a delicate Silk or Viscose rug, we treat each piece with the utmost care and attention it deserves.
Our Custom Hand Washing Immersion Process: Preserving the Elegance of Your Rugs
At Rug Worx, we understand that every rug is unique, and a one-size-fits-all cleaning approach simply won't suffice. That's why we employ our signature custom hand washing immersion process to ensure the best possible results for your rugs. This meticulous method allows us to tailor the cleaning process to the specific needs of each rug, taking into account its fiber type, construction type, and level of soiling.
Under the expert guidance of our Owner, Scott Gwilliam, a certified Master Rug Cleaner and IICRC Specialty Oriental Rug Cleaning specialist, our team applies his extensive knowledge and techniques to rejuvenate your rugs. Scott and Miranda Gwilliam are both certified as Textile Pros, WoolSafe Approved Rug Care Specialists, and Fiber Protector Specialists, leading the way in delivering exceptional rug cleaning and Fiber Protector services. They are also proud of their work as an Industry Partner with the ASID AZ North Chapter by providing their local interior design community with support and education when it comes to area rug purchases, cleaning and Fiber Protector services on NEW rugs and furniture.
Comprehensive Rug Cleaning for ALL Rug Types
While we specialize in fine area rug cleaning, including Oriental, Persian, and Navajo rugs, we actually clean ALL rug types including synthetic rugs, machine-made rugs and tufted rugs. Our dedication to providing top-notch services extends to every rug that comes through our doors. Regardless of the material or perceived value, we treat each rug with the same care and attention to detail. We have the ability to clean all construction types and fiber types of any area rug. We do, on occasion, reject a rug for cleaning in extreme cases of damage. We will inspect the rug in person and offer you our honest opinion.
Valleywide Delivery and Pick-Up Services
We understand that convenience is key for our valued customers. That's why we offer Valleywide delivery and pick-up services (for a fee which is based on mileage), making it easy for you to have your rugs professionally cleaned without leaving your home. If you prefer, you can also drop off your rugs at our dedicated facility located in Mesa. We offer a 10% DISCOUNT on your cleaning for dropping the rugs off to us!
Affordable Rates Based on Square Footage
At Rug Worx, we believe in fair and transparent pricing. Our rug cleaning rates are based on square footage, not the value of the rug. This approach ensures that you receive competitive pricing while enjoying the same level of expert care for all your rugs.
Specialists in Tricky Viscose Rayon and Silk Rugs
Delicate Viscose Rayon and Silk rugs require a gentle touch and specialized knowledge for proper cleaning and care. Our team possesses the expertise and experience to handle these tricky materials with the utmost sensitivity, ensuring that your rugs are cleaned effectively without compromising their beauty or integrity. If you have questions about your delicate fiber rugs, please call/text/email and ask for Scott or Miranda Gwilliam. Please also check out our VIDEO page.
Here is a List of the Most Common RUG FIBERS we clean regularly:
Wool. ALL types of wool from sheep to Alpaca!
Cotton (cellulosic fiber)
Jute, Hemp, Sisal, Seagrass, etc. (bast fibers)
Synthetic Fibers: Poly, Polypropolene, Polyester, PET, Olefin, Nylon, Acrylic, etc.
Real Silk and Sari Silk (reused from silk textiles)
Faux Silk RAYON Fibers: Viscose, Tencel, Lyocell, Silkette, Art Silk, Faux Silk, Banana Silk, Bamboo Silk, Coconut Silk, Modal, etc.***Note: we strongly recommend our Fiber Protector to be applied before use on these brand new rugs and after each professional cleaning to help with performance and longevity of these delicate fibers, even when blended with Wool.***
Here is a List of the Most Common RUG CONSTRUCTION types we clean regularly:
Hand Knotted, Hand Loomed, Hand Woven (aka Flatweave or Dhurrie), Hand Braided
Hand Tufted, Machine Tufted
Machine Woven, Machine Made
Animal Hide or Pelt
Want to learn more about how we achieve such amazing results?
Visit our Rug Wash Process page to see step by step how we clean your rugs to make them fresh and clean again!
Contact us today for your FREE Estimate