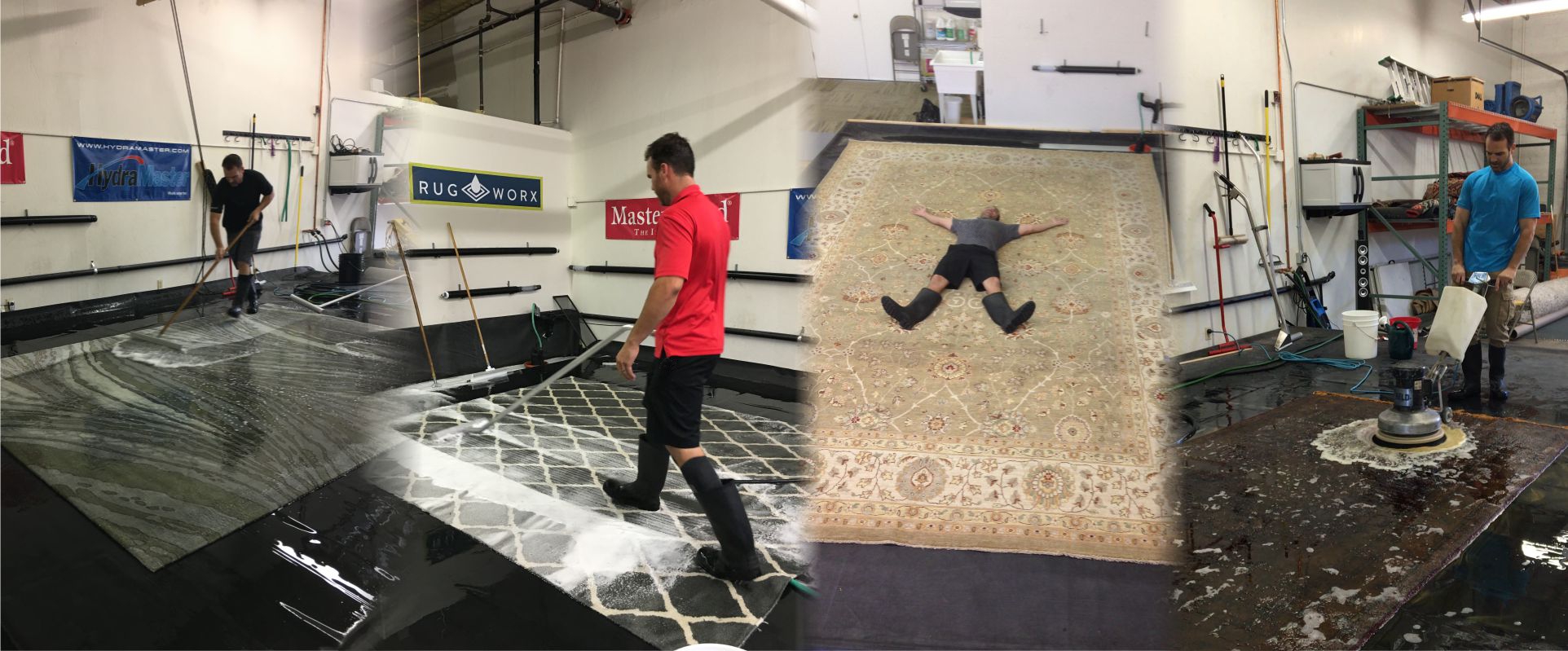 AT RUG WORX, EACH CLEANING IS CUSTOMIZED TO YOUR RUGS INDIVIDUAL NEEDS.
We understand how to handle any rug type and issue ranging from stains, pet urine, color bleeding, yellowing, flood/smoke damage, shearing, unraveling, repairs AND MORE.
The key to our cleaning success is in our PRE-INSPECTION PROCESS. Based on our findings after our inspection of your rug is complete, we will then determine the best method(s) to both DUST and CLEAN your rug properly. We have various methods, equipment's and solutions for dusting and cleaning. Each rug is different and so is each cleaning! Our most common rug cleaning method is listed in the steps below…
RUG WORX 9 Step Oriental & Area Rug Cleaning Process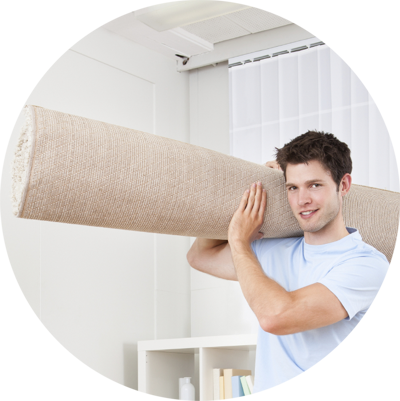 Step 1: Pick-up and Pre-inspection
We offer FREE VALLEYWIDE DELIVERY or enjoy a 10% Discount when you drop off at our location! The key to our success and your satisfaction of our work is in our PRE-INSPECTION PROCESS. All rugs are thoroughly pre-inspected with our custom reporting and photo documentation. We will educate you on your rug's intricacies, fiber types, and answer any questions you may have.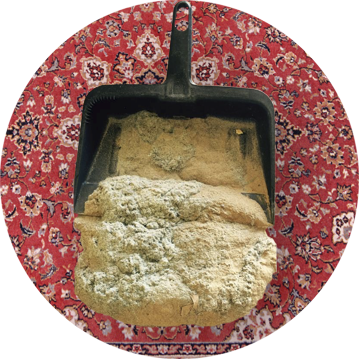 Step 2: Dry Soil Removal
Up to 80% of all soil in a rug is dry soil. Shag rugs, woven rugs and wool hand knotted rugs are specifically designed to hide dry soil. We use several techniques to dust, agitate and vacuum the front and back of your rug to ensure maximum removal of dry soil.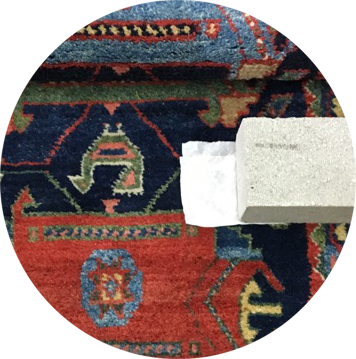 Step 3: Dye Test /Dye Protection
All rugs are tested for dye stability and are treated accordingly with a dye stabilizer to minimize any bleeding of the dyes
.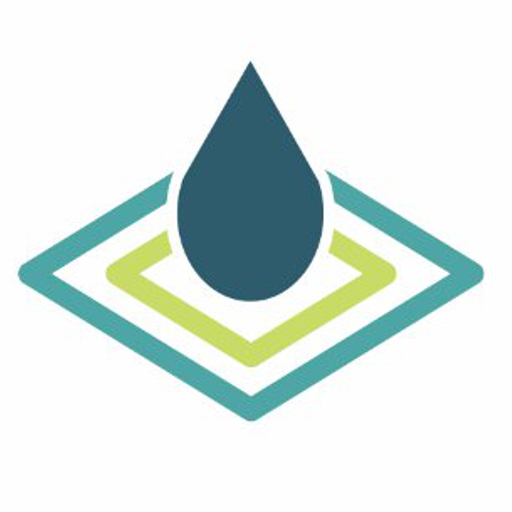 Step 4: Pre-Spotting / Conditioning and Fringe Preparation
All rugs are treated individually depending on fiber type and soil level. Each rug will be pre-treated properly to assist in breaking down and suspending the soils. Any problem areas or spots will be treated appropriately to increase chances of removal. The fringe is also pre-treated and tamped carefully to ensure proper soil suspension for maximum soil removal.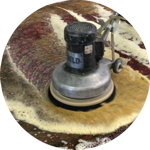 Step 5: Soil Suspension / Shampoo
Your rugs will be pre-treated as needed for maximum emulsification and soil suspension. Dependent upon the fiber type, soil level and construction we will use a range of steps including (but not limited to): Full Submersion/ Truck Mounted Extraction / Low Moisture Cleaning / Dry Cleaning / Rotary Pad Cleaning. All rugs are pre-treated with products that are specifically designed to get maximum soil suspension while still protecting all fiber types.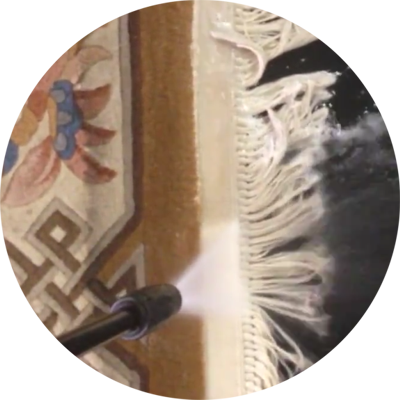 Step 6: Rinse & Fringe Cleaning
All rugs will be will be cleaned and rinsed on both sides to ensure maximum soil and chemical removal using various methods. The fringe (if applicable) will then be pressure washed carefully and rinsed free of all soil and contaminants.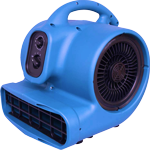 Step 7: Drying
After fresh water rinses have been complete, we use specialized and revolutionary tooling to fully extract as much moisture as we can out of the rug leaving it lightly "damp" and not "sopping wet". Rugs are then dried flat on our customized drying tables (or hung) and powerful air movers assist in drying each rug as quickly as possible.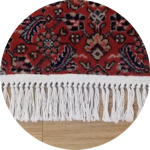 Step 8: Final Detailing
All fringe detail will take place in the finishing stage. Fringe will be extracted, groomed and treated accordingly. While the rug is drying, it will be groomed, the pile will be set and it will be finished with the appropriate tools made specifically for your rug type. After the rug is completely dry, it will then be vacuumed and prepped for post inspection and wrapping.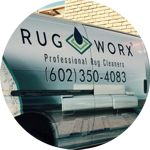 Step 9: Final Inspection & Delivery (or Pick-up)
Our cleaning specialist will give the rug a final inspection and approve it for pick up or delivery. Your rug will be wrapped in brown craft paper to protect it from dust and environmental soils until it is ready to be picked up or delivered. Upon delivery, we will set your rug, vacuum it and groom the fringe for you! Final Note: Always re-apply protector and treat it for moth damage if necessary. These applications assure you of the best protection possible against moths, re-soiling and future stains. It WILL help extend the life of your rugs. Call or Text 602-350-4083
Contact us today for your FREE Estimate
We Clean MORE Than RUGS…
Scott is passionate about flooring and textiles and has multiple IICRC Certifications and is a Wool Safe Approved Fiber Care Specialist. We have many HAPPY Residential and Commercial customers throughout the Valley whom trust our work exclusively with their flooring and upholstery needs.

Residential and Commercial Property Services Offered Valleywide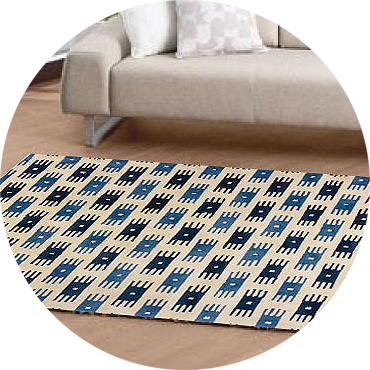 Area Rugs
Area Rug Cleaning
Valleywide Delivery
Guaranteed ODOR Control
Moth Repellant
Rug Pad (custom cut)
Minor Rug Repairs
Rug Storage Services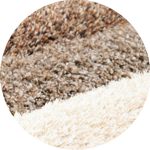 Carpet
Carpet Cleaning
Steam Cleaning/VLM (Very Low Mositure)
Carpet Corrections and Inspections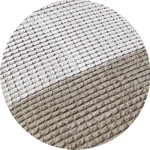 Upholstery
Upholstery Cleaning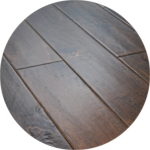 Wood
Hard Wood Cleaning
Laminate Floor Cleaning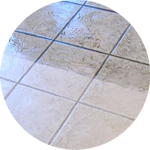 Tile & Grout
Tile & Grout Cleaning
(Grout Dyeing Available)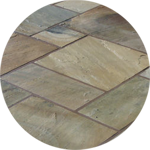 Natural Stone
Natural Stone Cleaning
Concrete Cleaning