RUG RESCUE
by Rug Worx®
We want to see these REAL RUGS find homes and stay out of the landfills…
We are on a mission to save
REAL RUGS

from the landfills…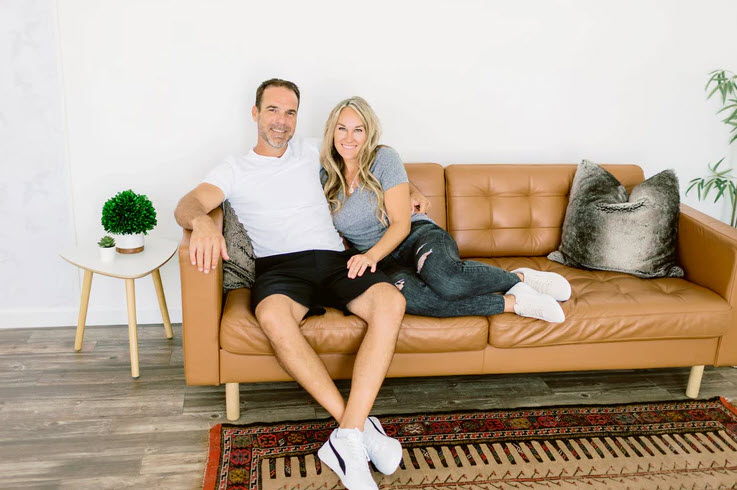 Scott Gwilliam's Love for "Real Rugs" – Rescued and Revived
Hello, fellow rug enthusiasts and admirers of true craftsmanship! I'm Scott Gwilliam, the proud owner of Rug Worx, and I want to share my passion for "real rugs" with you all. What are "real rugs," you ask? To me, they are the exquisite hand-knotted wool treasures that exude artistry, history, and a story that spans generations.
As a rug aficionado, or RUG NERD as most call me, I've always been captivated by the intricate beauty and rich heritage of hand-knotted rugs. These masterpieces hold a special place in my heart, and my love for them led me on a mission that has become close to my heart – saving and sharing these "Rescue Rugs." I love them all, especially the Navajo, Persian and Turkish rugs.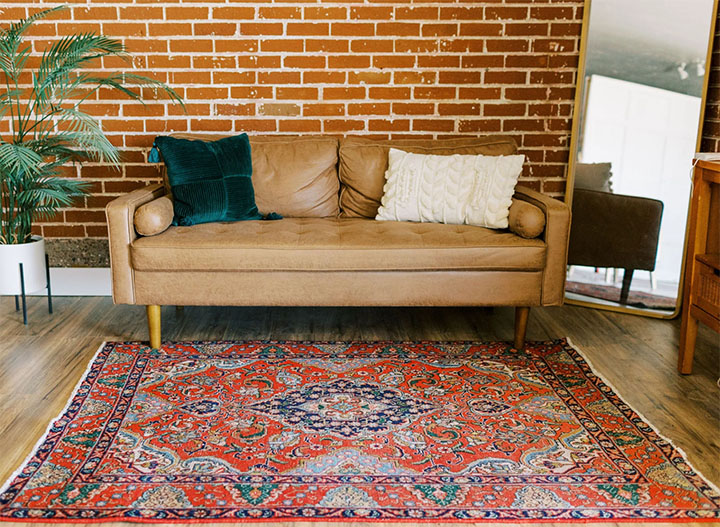 The Journey of Rescue Rugs – From Landfills to my Little Rug Shop
You see, many old wool rugs are discarded because they look dirty or their traditional styles become outdated. I couldn't bear the thought of these hand-knotted wonders ending up in landfills, forgotten and unappreciated. I started saving old rugs and bringing them back to my shop to work on and clean. The pile of rugs grew and then it turned in to a personal quest to seek out these hidden gems, ones that might have been overlooked or underappreciated by others. I found many rugs that were DIRTY and some were even damaged. I strongly feel that purchasing clean, used rugs is a great sustainable purchase and will keep these real rugs relevant. Real rugs will last for decades while many new manufactured and even hand-made rugs may have a short life of just a few years.
With great care and discernment, I handpicked each "Rescue Rug" that we now have for sale on our SHOP page. Some of these rugs are newer acquisitions that didn't require cleaning, while most needed a lot of love and attention to restore. Since I can't possibly fit all of these rugs in my 2,000 square foot house, they are now available to you to re-home.
Special PROMO CODES
Uncover Hidden Rewards
To show my appreciation for all our valued customers, we have discount PROMO codes available.
If you see a rug on our SHOP that you like, please CALL or TEXT for your secret code.
Social Media Followers
Social Media Followers: Are you one of our Tik Tok fans? Or maybe you follow us on Instagram, Facebook or YouTube? We gotchu.
Local AZ Pick-up
If you're in the local Arizona area and choose to pick up your rug from our location, you deserve a little something extra!
RUGGIE
Our Industry Partners: We have a promo code for our fellow rug washing peeps. It's our way of showing camaraderie and appreciation for the work we do in preserving and protecting these rugs together.
Interior Designers
We value the collaboration with our talented interior designers. As a token of our gratitude, we have a special promo code crafted just for you.